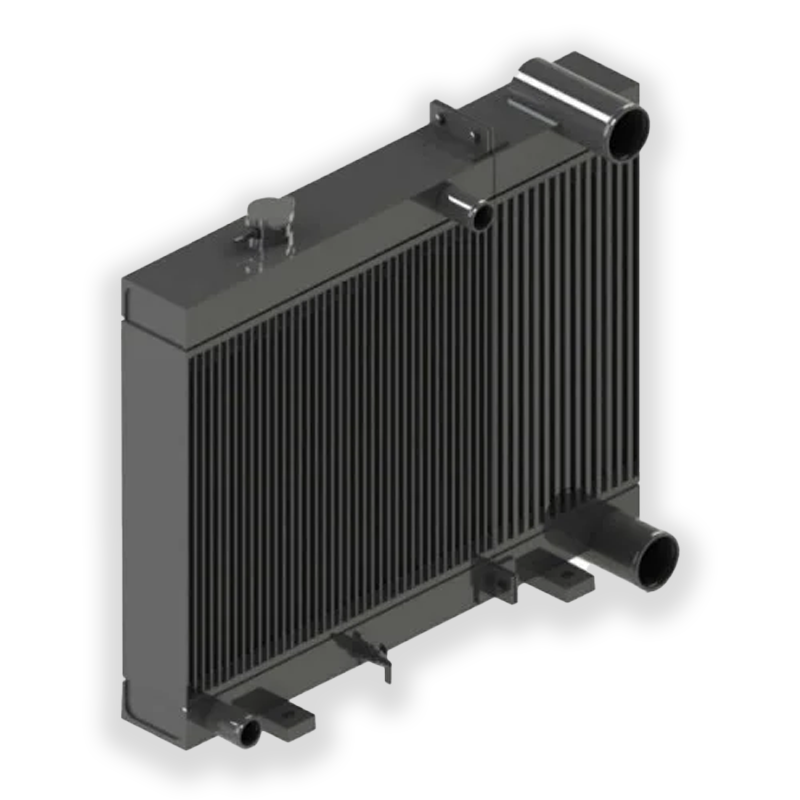 We can design and produce oil coolers or water, air separately or integrated for your application. The technical parameters of your machine or vehicle are modeled, presented in CAD environment and produced according to your approval, taking into account the operating and environmental conditions information and the measurement criteria of the refrigerant of your application.
The oil used for cooling purposes plays an important cooling role. Oil coolers take the heat of the lubricant and replace it with ambient air or radiator cooler. The oil cooling system primarily ensures the machine runs smoothly. In addition, oil cooling systems aim to manage the quality and temperature of all types of oil, from small fuel coolers to large hydraulic system coolers.
Ukra Coolers these coolers are tested with advanced testing systems to ensure compliance with high quality demands. Thus, it promises a long service life for coolers.
Please contact our sales representative for oil coolers and all other models.